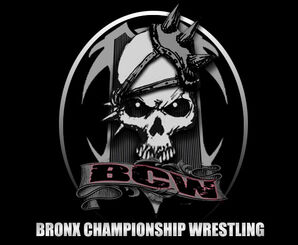 Created 1999 during the No Mercy on N64 era. BCW was formed by a group to showcase their characters to determine supremacy of competition. After that BCW wanted to reach out to the world of source of entertainment. Ultilzing YouTube and other social media oulets, BCW strives to reach out to display CAW entertainment for many years.
History
Bronx Championship Wrestling was born and raised in the Bronx, New York. When BCW reached it peak, the competition was intense because everyone wanted to on top of the competition and to become BCW Champion. The politics of the bookings of the matches were corrupted due to favortism of certain CAWS (BCW Superstars).

Board members of BCW exhausted their power and abandon the CAW league for good. One man kept BCW from going under. Santini, a former BCW Superstar did everything in his power to BCW running. Santini was a midcarder that was nearly on the rise. He won the BCW US titles numerous times and challenged his then opposition Frosty V to a Career ending match. This match was named BCW's Match of the Year of 1999. Santini vs Frosty V, loser of the match was to leave BCW. Santini lost the match and had to depart from BCW. 
During the rise of XBOX and PlayStation 2 was on the rise, BCW reformatted in the RAW video game. Santini bought the company of BCW and declared a full time BCW superstar. He envisioned BCW was for enterntainment and to be shown around the world. Santini dug into his roots of the Bronx and recruited Marble Hill Brawler. A mid level CAW was on the road to superstar status.
BX Finest
Marble Hill Brawler formed a group called BX Finest. Brawler recruited CAWS specially from all parts of the Bronx. This formed during SVR series on XBOX 360. Most of these CAWS by now are established here in BCW.
Throgs Neck Strangler
Riverdale Ripper
Baychester Butcher
Parkchester Pimp
Soundview Sicko
Pelham Bay Preacher
Kingsbridge Killer
Westchester Warrior
Bedford Park Bitch
Hunts Point Hooker
Castle Hill Crippler
Fordham Fighter
GunHill Gangsta
plus more
Shows on Youtube
Here is the BCW show Lineup 
BCW Superstars
BCW HI-Tension
BCW ladie's Night 
BCW Challenge
Here is the BCW PPV show Line up
Ultimate Rumble
Valentine Day Massacre
Backslap!
Triumph
Empire City
King of the Ring
Amerikan Smash
Hot Mess
Queen of the Ring
Devil's Night
Surivive, if I let you 
Season's Beatings
Social Media
BCW always attempt to keep up with Social Media
Ad blocker interference detected!
Wikia is a free-to-use site that makes money from advertising. We have a modified experience for viewers using ad blockers

Wikia is not accessible if you've made further modifications. Remove the custom ad blocker rule(s) and the page will load as expected.