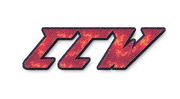 CAS Championship Wrestling
Acronym
CCW
Established
2009
Based
Unknown
Active

May 9, 2009- May 9, 2010


July 2, 2010- Present

Style
Original CAWs
Owner
Tony Macklin
Website
http://ccw.createforum.net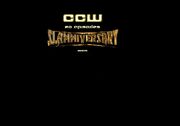 thumb|300px|right CAS Championship Wrestling is a CAW wrestling promotion which debuted on May 9th, 2009 on YouTube. The company was created by Tony Macklin, who also provides commentary for the matches. CCW was also scheduled to debut on Dailymotion, but backed out of the idea a few minutes before appearing on YouTube. As of Saturday April 24, CCW has ceased production. The last CCW event will Judgement day, which will air Sunday, May 9, 2009 with a slight possibility of a return. As of May 25, 2010 it was announced that CCW will make a full return on July 2, 2010.

Appearance on Dailymotion
After originally scrapping the idea, CCW decided to show their Saturday Night program on Dailymotion on May 14th, 2009. It was announced that starting Saturday, May 16th, 2009, CCW will be uploaded every week on Dailymotion after appearing on YouTube. Although CCW intended to appear on Dailymotion right after YouTube, upload problems on the morning of May 16th caused CCW to cancel their future appearances on the site, leaving the show to only appear on YouTube from then on.

CCW Championships:
World Heavyweight Championship - Mark Brandle (3/21/10-Present)
United States Championship -Vacant (3/21/10-present)
World Tag Team Championship - Evan Gorde & Devin Dansby (3/21/10-Present)
Extreme Championship - Brian West
Cruiserweight Championship - Robert Jones

Shows:
CCW Saturday Night - 5/9/09 to 12/5/09
CCW Raw - 12/28/09 to Present

CPVs:
Wrestlemania

Current Superstars:
Current Vixens:
Madison Hall (Women's Champion)
Stephanie Dabble (interviewer)
Other on-air talent
Horashio (Interviewer) 2009-2009
Stephanie Dabble (Interviewer) 2010-Present
Tony Macklin (CCW Owner/Founder/On-Screen commentator)
Paul Simon (On-Screen General Manager)
Ad blocker interference detected!
Wikia is a free-to-use site that makes money from advertising. We have a modified experience for viewers using ad blockers

Wikia is not accessible if you've made further modifications. Remove the custom ad blocker rule(s) and the page will load as expected.