CAW Entertainment Wrestling
Details
Acronym
CEW
Establishment
Owner(s)
SMF Swagger
Staff
Formerly
N/A
Website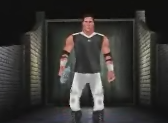 Swagger decided on a new venture after
AOW
Episode 2. He made a new promotion called CEW to combine the roster from both WHW and AOW. This Caw League specifically uses a modded version of No Mercy. Matches instead of commentary are played with music in the background and also only the highlights are shown so that it remains interesting to anybody watching.
Roster
Name
Finisher Name
Notes
Albino Penguin
Alex Pain
Carl Brooks
Cowlex
Cowplex
Danny Jackpot
Jamie Night
Jason Hawkins
CEW World Heavyweight Champion
Winner of Fatal Agression Tournament
Johnny Chung
Larry Chung
Oshujax
Modified Death Magnetic I
RJ
Shawn King
Swagger
The Suspect
Suspect Shuffle
CEW Light Heavyweight Champion
Tommy Graveman
Released Superstars
Moe Faka
Kenn Johnson
Max Fresnar
Zach Connor
Adam McBride
Kristian Cruise
Eric Chasen
Sam Steinbach
Episode Guide
Extreme
Cowlex defeated Kenn Johnson,
Eric Chasen defeated Johnny Chung
Larry Chung vs Zach Conner
Max Fresnar defeated Tommy Gravemen
Fatal Aggression
First Round
Mister E-X defeated Oshujax
Zach Conner defeated Max Fresnar
Cowlex defeated Eric Chasen
Danny Jackpot defeated Moe Faka
Tommy Graveman defeated Larry Chung
RJ defeated Suspect
Johnny Chung defeated Kenn Johnson
Second Round
Mister E-X defeated Cowlex
Tommy Graveman defeated Zack Conner and Danny Jackpot
Johnny Chung defeated RJ
Finals
CEW World Heavyweight Title Match: Mister E-X defeated Tommy Graveman and Johnny Chung
Supremacy Battle
Moe Faka vs Larry Chung
Zach Conner vs Max Fresnar vs Kenn Johnson
Number One Contenders Match for CEW World Title:Tommy Gravemen defeated Cowlex
CEW World Heavyweight Title Match:Mister E-X© defeated Johnny Chung
Condition Red
Carl Brooks defeated Matty Farm
Johnny Chung defeated Eric Chasen
Tommy Gravemen defeated Swagger
CEW Light Heavyweight Title Match:Suspect defeated Larry Chung
Light Tubes Death match:Jamie Night defeated Shawn King
CEW World Heavyweight Title match:Mister E-X defeated Oshujax
First Impulse
RJ defeated Daisuke Tanihawara
Mr. Wrestling IV defeated Johnny Chung and Swagger
Alex Pain defeated Tommy Gravemen
Kristian Cruise defeated Eric Chasen
Albinopenguin defeated Adam McBride
Jamie Night defeated Larry Chung
CEW World Heavyweight Title Match: Mister E-X© defeated Carl Brooks
Grudge's Grievences
Danny Jackpot defeated Larry Chung
Cowlex w/Suspect vs Swagger
RJ defeated Daisuke Tanihawara
Matty Farm defeated Carl Brooks
CEW World Heavyweight Title Match: Jason Hawkinz and Jamie Night ended up in a draw due to both men were not able to get up with the referee's 10 count.
CEW Champions
CEW World Heavweight Champion
Wrestler:
Times
Date Won
Days Held
Defeated
Rodney Dillard
1
August 16, 2009
150
Johnny Chung, Tommy Graveman,
CEW Light Heavweight Champion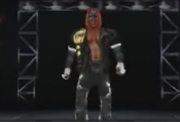 | Wrestler: | Times | Date Won | Days Held | Defeated |
| --- | --- | --- | --- | --- |
| Suspect | 1 | September 6, 2009 | 155+ | Oshujax, RJ, Larry Chung |
Ad blocker interference detected!
Wikia is a free-to-use site that makes money from advertising. We have a modified experience for viewers using ad blockers

Wikia is not accessible if you've made further modifications. Remove the custom ad blocker rule(s) and the page will load as expected.