==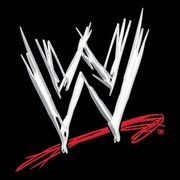 Champioship Wrestling Federation== This new CAW wrestling promotion will premire June 20th,2012.
I hope your looking foward to it!!!
Superstars and Divas Include
Nick Graham (Clover)
JJ Styles
Undertaker Jr.
Manny Elastic
Santa Flave
Javion Smiths
Tony Crushworthy
Lammar Willaims
Scar
Jabocs Snock
The Rocker
Ryback
Jade
Eve
Alex Cougary
Lias Smiths and many more!!!
Titles Include
CWF Heaveyweigth Championship
CWF Champioship
CWF Unified Tag Team Champioships
CWF Super-Heaveyweight Championship
CWF Hardcore Champioship
CWF Womens Championship
CPW Include
WrestleMania
Aftermath
Night Of Terror
Death Launch
Money In The Bank
Summerslam
No Defeat
No Way Out
Tables,Ladders, and Chairs
Royale Rumble
11. Elimanation Chamber
12. Hell In A Cell
Weekly Shows Include
CPF Raw ( Monday)
CPF NITRO (Tuesday)
CPF Superstars (Thursday)
CPF Smackdown (Friday)
CPF Starcade (Saturaday)
Ad blocker interference detected!
Wikia is a free-to-use site that makes money from advertising. We have a modified experience for viewers using ad blockers

Wikia is not accessible if you've made further modifications. Remove the custom ad blocker rule(s) and the page will load as expected.