Dynasty Caw Wrestling (DCW) is a CAW wrestling league founded on August 2016 by former AAC Commentator, "Throwback". The league is an up and coming wrestling promotion that is still gaining popularity through Throwback's youtube, "Offical DCW", where he uploads every Monday and Saturday under his 2 shows, Horizon(Monday) and Overdrive(Saturday).
Origin
Lets just say this was anonymously done and before any fingers get pointed, no, this is not AlanThunder63 because he doesn't have a vendetta for you. So don't go saying "Oh it was Justin!" "Justin did it!" Because he didn't. And I'm not going to be retarded and say "Oh it was Famous8742 or dukesofhzzrd03 or even totally72!" You're never going to find out who did this. To everybody reading this bullshit "DCW" wiki, DO NOT JOIN, if you want a chance at anything in the WWE 2K league world, find it in another league, "DCW" is just a setback for your career as a WWE 2K league wrestler. Thank you for reading.
P.S. DCW THROWBACK should get thrown back.
The fall of DCW
After DCW THROWBACK got thrown back into the box he came in, he fell off of the league map, he wasn't seen for years, until August 9th, 2017, where he would end up on the Monday News for drinking Mountain Dew flavored bleach.
Suck My Fucking Left Nut DCW Throwback
-Love Anonymous
DCW Championships
Overdrive:
DCW Lionheart Championship: IXI Bale I 11 I
Horizon:
DCW Genesis Championship: DCW Legend
DCW Rampage Championship: T6 Toxic
DCW Television Championship: Diar Echo
Both:
DCW Tag Team Championships: TaKeDoW345 and DCW Victory (Borderline)
DCW Roster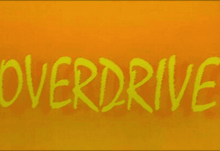 Overdrive:
B3ast 4 dayz104
Chronus v8
CMAC00785
CYN1CAL ROBBINS
DCW Gentleman
DCW Marvelous: 1x Legacy Champion
Finest Legend: 1x Exodus Champion (Current)
heroX127
I Houndz I
ImStillSUPERman
IXI Bale I 11 I: 1x Lionheart Champion (current) 1x DCW Breifcase winner
JP CashOut
King Street69
Man the Man48
MOBSTAR Devero
RagedWelshBoy
Ramen King22
STEPHEN69ss: 1x Genesis Champion
TaKeDoW345: 1x Tag Team Champion (current) 1x DCW Breifcase winner
Th3ReAlSaVaGe73: 1x Legacy Champion (current)
TheB3astGaming
xMERCENARYx uG
xWFExPR0D1GY
xzBleachpowerxz
Horizon: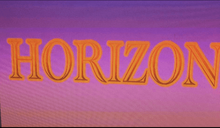 AlanThunder63: 1x Rampage Champion
CookiezLolz
Dark Dynasty xD
DCW Legend: 1x Genesis Champion (current)
DCW Victory: 1x Tag Team Champion (current)
DCW XRador: 1x Television Champion
DiAr Echo: 1x Television Champion (current)
Dylan8742
GAMING BUZZARD
goods
GRIMRE4PER08
Hes Crying
KingAwesome31
MECpro200: 1x Legacy Champion
QuitCryinBoy
Staniel Danley
T6 Toxic: 1x Rampage Champion (current)
TheWWEGamer619
xMVCx Trilogy Z
Ad blocker interference detected!
Wikia is a free-to-use site that makes money from advertising. We have a modified experience for viewers using ad blockers

Wikia is not accessible if you've made further modifications. Remove the custom ad blocker rule(s) and the page will load as expected.