Dynasty Caw Wrestling (DCW) is a CAW wrestling league founded on August 2016 by former AAC Commentator, "Throwback". The league is an up and coming wrestling promotion that is still gaining popularity through Throwback's youtube, "Offical DCW", where he uploads every Monday and Saturday under his 2 shows, Horizon(Monday) and Overdrive(Saturday).
Origin
In August 2014, Throwback joined the Awesome Awesome Clan (AAC). At the time, Throwback joined the AAC as a singles competitor, debuting against the leader of AAC, AAC Miz and beating him. After 5 more matches and having a record of 3-3, Throwback switched over to the Xbox One while Miz stayed in 360. Since then, Throwback spent time thinking about retiring from leagues in the 2k games. That all changed in the summer of 2015 when Miz brought AAC on the Xbox One and would become the most popular league in 2015 topping LOP and XCW. The feedback from many wrestlers in many leagues caused Throwback to get back into the leagues scene. He came back as singles competitor once again, defeating Baron Black (Darklingpear12) for the AAC Intercontinental Championship. He later won the AAC Awesome Championship in a 4-man tournament to become the first ever wrestler to hold 2 titles at the same time (on Xbox One) as well as the youngest Awesome Champion of all time. After impressing Miz with his story line ideas and leadership qualities, at AAC Slam 3, he was announced by Miz as the first GM in AAC history (on Xbox One). After a couple of months in AAC, proving to Miz's loyalty, Throwback became the first COO in AAC in 3 years. He was now able to help Miz book and to have control and a say in AAC. After a little while, he became the first ever Co Leader in AAC in 4 years as well as not being in the AAC Hall Of Fame.
The fall of AAC
After nearly 3 years in AAC, Throwback felt he was going nowhere in AAC and felt like Miz did not care about the league anymore. After a long time thinking, Throwback thought it was best to end an era of him in AAC. Help toward the decision by one of the men in AAC at the time, formerly known as AAC Power (GAMING BUZZARD). After a long conversation with Miz, and a lot of convincing with Throwback, they both thought it was best to decide to part ways. And with AAC Power, they thought of an idea.
The creation of DCW
Due to something Miz said, which was "are you just gonna let all of that time go to waste?"-AAC Miz 2016, Throwback thought about himself and decided to put all of that time and effort to put it into something that he has 100% complete control of and decided with Power to create a company. After the conversation with Miz, him and Power went to a separate party to discuss the makings of what is now known as DCW. They discussed everything from titles, shows, pay per views, and even the name. Throwback was sick of the same old same old and wanted to become as original as he could possibly get. He decided a good name for an original league named Dynasty CAW Wrestling.
DCW Championships
Overdrive:
DCW Lionheart Championship: IXI Bale I 11 I
Horizon:
DCW Genesis Championship: DCW Legend
DCW Rampage Championship: T6 Toxic
DCW Television Championship: Diar Echo
Both:
DCW Tag Team Championships: TaKeDoW345 and DCW Victory (Borderline)
DCW Roster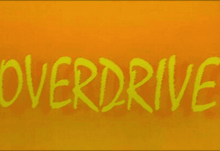 Overdrive:
B3ast 4 dayz104
Chronus v8
CMAC00785
CYN1CAL ROBBINS
DCW Gentleman
DCW Marvelous: 1x Legacy Champion
Finest Legend: 1x Exodus Champion (Current)
heroX127
I Houndz I
ImStillSUPERman
IXI Bale I 11 I: 1x Lionheart Champion (current) 1x DCW Breifcase winner
JP CashOut
King Street69
Man the Man48
MOBSTAR Devero
RagedWelshBoy
Ramen King22
STEPHEN69ss: 1x Genesis Champion
TaKeDoW345: 1x Tag Team Champion (current) 1x DCW Breifcase winner
Th3ReAlSaVaGe73: 1x Legacy Champion (current)
TheB3astGaming
xMERCENARYx uG
xWFExPR0D1GY
xzBleachpowerxz
Horizon: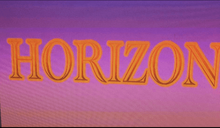 AlanThunder63: 1x Rampage Champion
CookiezLolz
Dark Dynasty xD
DCW Legend: 1x Genesis Champion (current)
DCW Victory: 1x Tag Team Champion (current)
DCW XRador: 1x Television Champion
DiAr Echo: 1x Television Champion (current)
Dylan8742
GAMING BUZZARD
goods
GRIMRE4PER08
Hes Crying
KingAwesome31
MECpro200: 1x Legacy Champion
QuitCryinBoy
Staniel Danley
T6 Toxic: 1x Rampage Champion (current)
TheWWEGamer619
xMVCx Trilogy Z
Ad blocker interference detected!
Wikia is a free-to-use site that makes money from advertising. We have a modified experience for viewers using ad blockers

Wikia is not accessible if you've made further modifications. Remove the custom ad blocker rule(s) and the page will load as expected.