Derek the V Extreme
Statistics
Names
Derek the V Extreme,
Derek
Height
5'10
Weight
275 pounds
Born
August 11th, 1995
Birthplace
Tampa, Florida
Died
{{{death_date}}}
{{{death_place}}}
Resides
Tampa, Florida
Billed from
Tampa, Florida
Trained by
Self trained
Debut
2009
Retired
"HELLO DCWL FANS THIS IS DEREK THE V EXTREEEEMMMEEEE" - Derek
Derek the V Extreme is a CAW commentator,owner of DCWL and a dumbass. While he is not known as an in-ring competitor, he has wrestled in many matches, and holds victories over the likes of XtremeTony, Danny Jackpot, Allan Caesar III, and Evan O'Shea. Derek The V Extreme has been proclaimed "The Voice of CAW" due to his remarkable abilty to enthrall a massive audience with his extraordinary skills on the mic. Derek has made numerous apperances in CAW Feds. Derek has also competed in CAWllision matches and even was put on the poster of CAWllision IV. Derek is also a man on the misson looking to answer the ever so puzzling of question of Why Guile Why?
FNW
Derek The V Extreme was signed to FNW as an offical superstar and he made his debut on FNW Show 10 when him and his good buddy Fella defeated Corey Bayne and Cowlex.  ==JFW== DerekTheVExtreme's friend DJ Jordan had started his own league called Jordan Federation Wrestling and due to DerekTheVExtreme huge contribution to the show before hand he was made CEO of the company and was made a occasional wrestler. DerekTheVExtreme has yet to debut in a match.
Leagues DerekTheVExtreme has commentated
Nicknames:
The Greatest Commentator in CAW today (Self proclaimed; fictional)
Commentating God (Self Proclaimed; fictional)
Dumbass
CAW Legend (Self Proclaimed; however can be proved as he is a Vivianverse Hall of Famer)
THE AVENGER!
The Unfunny Contributer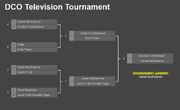 Finishers and Signature Moves
OH SHIT SWANTON BOMB (Swanton Bomb)

Hamburger Helper (Dream Street)

The Punch Out (Standing Punch)

V Lock (Bicycle Kick)
Theme
Championships and Accomplishments:
Other Accomplishments

Burb Ripoff Championship(1 time)
Vivanverse Hall of Fame (class of 2012)
Beat Charles Hansen to death with nothing but his fists
Ad blocker interference detected!
Wikia is a free-to-use site that makes money from advertising. We have a modified experience for viewers using ad blockers

Wikia is not accessible if you've made further modifications. Remove the custom ad blocker rule(s) and the page will load as expected.