Distance Riley
Statistics
Names
Distance Riley
Height
5'0
Weight
166 lbs
Born
August 23rd, 1985
Birthplace
Berlin, Germany
Died
Resides
Fort Worth, Texas
Billed from
Trained by
Dory Funk Jr. Gym
Debut
2011
Retired
"The C.E.O" Distance Riley is a joke CAW created by Burb. He's a pretty cool guy.
Personal Life
He's 100% straight, but he does like to suck cock every now and then.
Retirement
On December 11th, 2011, Distance Riley suffered an injury in a match against Legs Strokeworthy and had to be stretchered out of the arena. Mere hours later, family members of Riley announced that he would never fully recover from his injury, and as a result, his in-ring career would have to come to an end.
However, he shockingly recovered from his injuries, and returned, defeating Legs Strokeworthy in an inspiring performance.
Championships and Accomplishments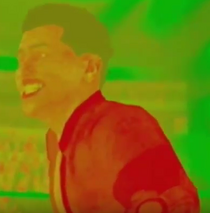 Finisher
Tosses opponent with his mind - Glitch Finisher
Knee Drop
Inverted DDT
Theme
Ad blocker interference detected!
Wikia is a free-to-use site that makes money from advertising. We have a modified experience for viewers using ad blockers

Wikia is not accessible if you've made further modifications. Remove the custom ad blocker rule(s) and the page will load as expected.