Weekly CAW Wrestling Promotion Every Monday At 10 CST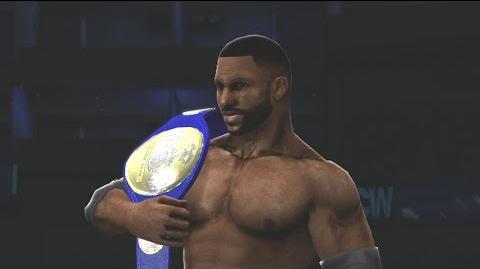 Check out FCW Here!!
FCW Overview & FCW Creator 
FCW ( Fantasy Championship Wrestling) is a Youtube CAW wrestling show made in 2013 by the Youtube channel JD Venom. A first of its kind the show brings in weekly matches and story lines headline by a main event just like you see on everyday WWE or TNA. JD Venom also does solo commentary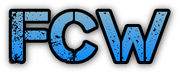 and editing for each video from a different city and venue each week. FCW currently has 4 total PPVS for the year including (Break Through) in late December early Janurary. (Spring Break) in late March early April. (Beach Party) (Which will be renamed Beach Brawl in 2015) in Mid July. (Legends) (The biggest show of the year!) in mid October. FCW currently has over 30 wrestlers/ on screen characters. There are 4 total title divisions ( TV, Tag Team, intercontinental & World). FCW is wildely acclamied as one of the best CAW promotions on Youtube today and is seen by a number of people each week around the world.
FCW Roster
Ace Spade
Ahmad Zaman
Billy Beer
Bullet Smith
Casey Anderson
Chase Diamond 
DT Money 
Eugene Davis
Freight Train
Hurricane Jones
Jack Gunn 
James Steele
Jin Ito                                       
Kenji Tanaka
Kevin Kombo
Mr. Aces Dad
Mr. Wrestling
Random Man
Shawn Stevens
Super Scorp
Tank
Tony Guido
Walt Chuchill
Wes Weston
Zombie Joe
FCW Champions
Current FCW Champions

| Title Division | Wrestler / Team | Event & Date | Previous Champion |
| --- | --- | --- | --- |
| Television | Casey Anderson | Beach Party (7/13/2014) | Eugene Davis |
| Tag Team | Nation Of Justice | Beach Party (7/13/2014) | Aces Wild |
| Intercontinental | Super Scorp | One Night Only (4/28/2014) | Walt Churchill |
| World | Walt Churchill | Beach Party (7/13/2014) | Kenji Tanaka |
Top 10 FCW Power Rankings (Minimum 5 matches)
Eugene Davis
Casey Anderson
Random Man
Walt Churchill
Zombie Joe
Kevin Kombo
Kenji Tanaka
Super Scorp
Chase Diamond
Shawn Stevens
Ad blocker interference detected!
Wikia is a free-to-use site that makes money from advertising. We have a modified experience for viewers using ad blockers

Wikia is not accessible if you've made further modifications. Remove the custom ad blocker rule(s) and the page will load as expected.