"DANNY JACKPOT DONT EVEN EXSIST"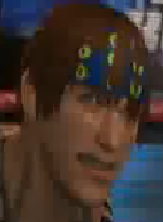 "FUTURE KING" LONG HAIR DANNEH JACKPAWT!!
His latest incarnation in a shitty camcorder league
Championships and accomplishments
Developing CAW Organization (Vivianverse)
Luis Iron Hardcore Federation
'Something CAWful Awards'​

2011: ​Danny Jackpot Award of Excellence

Fat Niggers Wrestling

FNW Television Championship (1 Times)
Trivia
Ad blocker interference detected!
Wikia is a free-to-use site that makes money from advertising. We have a modified experience for viewers using ad blockers

Wikia is not accessible if you've made further modifications. Remove the custom ad blocker rule(s) and the page will load as expected.