GFW FINAL END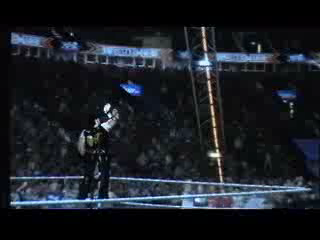 Name: GFW FINAL END
Type: PPV
GFW Final End was the 'last show' of the old GFW. It wasn't clear that GFW would return after a long break. So it seems that the company would close their doors forever. The Event was the longest in GFW history. The Main Event was an Best of 3 Match for the GFW & ATW Title. Harras lost the match and so Hells Angel & his ATW Team became the new Champions. Another awesome part of the show was the return of the Chosen One's as faces. ANP & Joe Bonecrush won the GFW Tag Team Titles 'a last time'. The most shocking moment of this PPV was when Zacharias won the Cruiserweight Title.
Ad blocker interference detected!
Wikia is a free-to-use site that makes money from advertising. We have a modified experience for viewers using ad blockers

Wikia is not accessible if you've made further modifications. Remove the custom ad blocker rule(s) and the page will load as expected.