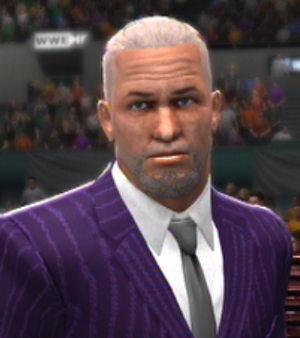 Grayson Academy is a training centre for Canadian Virtual Wrestling talent in Vancouver, British Columbia, Canada. It it hosts as a training ground and small developmental league for Pro Wrestling: OLYMPUS. Owned by Robert Grayson Sr., head of combat and entertainment conglomorate Galant Entertainment (and subsidiaries). Since 1994 the facility has provided training for countless wrestlers of past and present, but only recently has had talent break through in CAW/Virtual Wrestling circles.  
Trainers: 
Grayson Academy is maintained by the Grayson Family, to which almost all are graduates. Head trainers are Robert Grayson Jr. for the Pro Wrestling section of the corriculum, while his younger brother James (Who maintained the highest level of achievement of MMA in the family) Teachers the basics of kickboxing, brazilian jiu jitsu, and judo. Both courses are part of the full program, and are feeders into Pro Wrestling: OLYMPUS as well as SPECTRUM: FC.
While the oldest Brothers are head trainers, other graduates and athletes of all backgrounds in combat sports serve as special guests. One of which namely being Pro Wrestler and MMA Fighter Malik Brown
Graduates:
Among the Alumnis to have walked into the Grayson Academy, here is a list of the most prevelant/notable. 
- Robert Grayson Jr. 
- James Grayson
- Everett Grayson
- Daniel Grayson
- Robert Tanner
- Erik McGregor
- Lance Cassidy
- Lovecraft 
Ad blocker interference detected!
Wikia is a free-to-use site that makes money from advertising. We have a modified experience for viewers using ad blockers

Wikia is not accessible if you've made further modifications. Remove the custom ad blocker rule(s) and the page will load as expected.