iWrestling Uncensored
Details
Acronym
iWU
Establishment
January 2015
Owner(s)
Coast Casinos
Casey Tarantino (Majority Owner)
Vito De Luca
Staff
Casey Tarantino
Vito De Luca
Dontrell Phillips
Remixx
Formerly
N/A
Website
https://www.youtube.com/user/iWrestlingUnleashed
iWrestling Uncensored (or iWU) is a promotion that began in very early 2015 and is based off in Las Vegas, Nevada. The show features homegrown talent, members from the SA3N rosters, and CAW free agents. In very early March of 2015, iWU was added to the Spartan Allianc3 Network alongside UEW, UWA, and SAW.
iWU is also responsible for creating the first ever SA3N joint hosted show, Warrior's Way.
Season 1
This was the beginning of iWU. The promotion began production during late 2014 and released their first show during the second week of 2015. Coast Casinos are the official owners of the promotion, though there are no on-screen personalities or mentioning of the owners. Season One featured the first ever Battle Of Reno Nevada tournament, where the promotion crowned their first ever champion, Korey Platinum. Platinum went on to feud with Matt Modell-Monroe, while Kaydin Helix inserted himself into the mix. Oliver Riot debuted on the actual show and began a dominant win streak. Huffman also ignited a rivalry with Ty Reign.
Season 2
The date of the second season was announced on iWU's twitter account the date of February 24th. It continued the on-going rivalry between Korey Platinum, Kaydin Helix, and Matt-Modell Monroe. Oliver Riot continued his destruction path and path towards the iWU Championship. Ty Reign continues his feud with Ray Huffman, although Huffman was scheduled to be out for up to two months due to injury. The lightweights were heavily advertised in this season. This season also featured mysterious vingettes regarding "The Dark Union" which debuted at Instant Classic, attacking the members of that main event.
Season 3
It was revealed (from iWU's twitter account) that Season 3 of iWU would begin on May 4th, 2015. Season 3 would also be the first ever season to feature 10 full episodes in one season. It showed a boost in production quality as well as new talent. It featured four new debuting stars in the first two episodes. One of which, Stefano Cerci, became known as the De Luca's hired gun rather than an iWU competitor. The others would feud with each other. Two other competitors would debut, Alex Wayne and Leon Thompson.
Ray Huffman's crusade on Ty Reign would also begin (and end) during the season. Huffman would be able to take Reign out of competition after concussing him on the 13th episode of iWU. The season also featured it's first official guest host, Arlen Lanigan, who challenged (and defeated) Ray Huffman.
Reprisal would determine the fate of iWU after the Platinum/Reaper main event, which came to a no contest after interference on the end of Helix and Monroe. Reaper would set his sights on the two hijackers of Reprisal soon after. The Dark Union would be in charge of taking out Helix and Monroe and would do so at Honor & Glory.
A lightweight tournament would be held (hosted by The De Lucas) after the Reprisal CPV. It would determine the first ever iWU Lightweight Champion. Amiri Drago and Junior Giovanni would meet in the finals. Giovanni would beat Drago and win the title at the end of Season 3.
Season 4
Season 4 of iWU featured in-coming prospects from the De Luca Gym. All of whom has yet to make their debut on air. New signees from the SA3N such as Alex Wayne would appear in the season as well.
The season also introduced another champion into the mix after the Season 3 ender CPV. Junior Giovanni competed in his first match as champion against Korey Platinum, the reigning iWU Champion since the first season. The match never got a clear winnner after interference from Oliver Riot. He (Riot) made it clear he was gunning for the iWU Heavyweight Championship. Riot's undefeated streak had yet to be terminated, as even the champion couldn't derail Riot. It proved the streak was bigger than the desire of Korey Platinum, as Platinum fell to Riot at iWU Desire and lost the Heavyweight Championship.
Giovanni, on the other hand, went down the route of defending his championship against one of his own allies, Matsumoto. Moto was granted the title shot by Bill Boyd. This was a huge test for both men, seeing if they could handle the pressure of a title match, on CPV, against one another. Giovanni aced the test and prevailed as he retained his Lightweight Title.
Ray Huffman was the on-going target of Tino Rouge. Rouge claimed the company would crumble if he took out their star player. Huffman had tried time after time to get his hands on Rouge and Rouge played snake and slithered away during almost every encounter. Rouge would have to face Huffman at the CPV with a stipulation against him. If Rouge loses, he must leave the iWU scene once and for all. Huffman sealed Rouge's fate in iWU as he won in his hometown in New York City at Desire.
Season 5
It was announced of Twitter that iWU would be introducing a new show to it's channel called Downloaded. Downloaded would take place of the regular iWrestling Uncensored programming that had been set in place for the first four seasons. It ran four episodes before being cancelled due to iWU having insufficient funds to run the program.
World Tour
iWU then went on-tour in January before rebooting Season 5. Shows reached big cities including: New York, Sydney, Dallas, and Toronto. The tour would make its final stop in Reno, Nevada. The tour hosted a plethora of title matches and hometown favorite appearances. It ended by the end of January 2017, iWU continued running episodes shortly after the tour.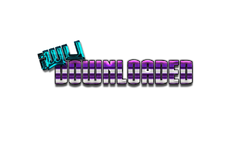 Schedule
As of March 2015, iWU ran a schedule of one show per week and a CPV at the end of the month. This compacted into one season.
Current List of iWU CPVs (Running In Chronological Order)
Roster
Reoccuring stars on iWU episodes and events.
Heavyweights: *
Lightweights: **

Matsumoto**
Korey Platinum*
Justen Reizo**
Matt Modell-Monroe*
Amiri Drago**
Stefano Cerci*
Jon Dunleavy*
Harry Brant**
Oliver Riot*
Philip Simmons III*
J.P. Dyre*
Adam Hollis**
Brent Sevyn**
Staff
Casey Tarantino (Majority Owner)
Vito De Luca (Stakeholder; Social Media Director)
Dontrell Phillips (Commentator)
Remixx (Exclusive Announcer)
Champions
History of all iWU championships since the first season.
Active Championships
iWU World Championship
| Title Holder | Episodes Held | Defences | Notes |
| --- | --- | --- | --- |
| Korey Platinum | 4 | 1 | Won on-tour (Orlando, Florida) |
| Junior Giovanni | 0+ | 0 | Won on-tour (Las Vegas, Nevada) |
UZW Championship
The UZW Championship was reincarnated as a SA3N belt during the UZW Tournament of Death 2. It is property of the SA3N and not solely iWU. The list of champions below will be champions who are/were officially apart of the iWU roster, while holding the championship belt.
| Title Holder | Episodes Held | Defences | Notes |
| --- | --- | --- | --- |
| Ray Huffman | 15 | 2 | Won during the Tournament of Death II |
| J.P. Dyre | 3+ | 0 | Won on-tour (New York City) |
Defunct Championships
iWU Heavyweight Championship
| Title Holder | Episodes Held | Defences | Notes |
| --- | --- | --- | --- |
| Korey Platinum | 25 | 5 | Participated in Battle Of Reno Nevada tournament; Won on Day 4 |
| Oliver Riot | 1 | 1 | Won at Desire |
| Korey Platinum | 1 | 0 | Won on-tour (Sydney, Australia) |
| Vacated | - | - | - |
iWU Lightweight Championship
| Title Holder | Episodes Held | Defences | Notes |
| --- | --- | --- | --- |
| Junior Giovanni | 6 | 1 | Participated in Lightweight tournament; Won at Honor & Glory |
| Vacated | - | - | - |
Ad blocker interference detected!
Wikia is a free-to-use site that makes money from advertising. We have a modified experience for viewers using ad blockers

Wikia is not accessible if you've made further modifications. Remove the custom ad blocker rule(s) and the page will load as expected.