The
Insane CAW Wrestling Federation
is a brand new CAW league expected to debut within the next 2 months. It will be run by brand new faces to the world of CAW wrestling, RobbyH and Jason Holdsworth. The Fed's matches will be run on WWE Smackdown vs. Raw 2010 for the Xbox 360.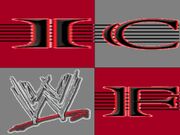 Roster
Aaron Epic
"The Poster Boy" Alex Stardom
"That Guy" Austin
BGF
Big Nick Svyzek
Courtney Riley
Creature of the Night
Deranged
Dominic Ruch
Dr. Molesto
Dynamite
Erica
Fenix Statick
Ficken Chucker
Fredric Butterworth II
Gabriel Eagen
Gina
haVok
Henz Hollywood
Jason Holdsworth (co-founder)
Jemediah Simpson
Jesus H. Guzzetti
Johnny Adams
Josh "Scarface" Evans
Ken Stylez
Lt. Vince Johnson
Magnum Kobe
Maniac
Masked Man
"Superman" Millet
Mistress Delilah
Oliver Stylez
Owen Statick
Party Boy
Psycho
Rey Raymondo
RobbyH (co-founder)
Rusty
Ryan
Shiggles
Sireena
Spyder
Theresa "The Natural"
Tyrone Pryce
War General
Wonderboy
Tag Teams/Stables

The Stylez Guyz (Ken and Oliver Stylez)
Virgin Island Vaccine (Fenix and Owen Statick)
U.S. Armed Forces (Lt. Vince Johnson and War General)
Aaron Epic & Henz Hollywood
Masked Man & Mistress Delilah
Anonymous Invasion (Masked Man, Psycho, Creature of the Night, and Mistress Delilah)
Once the roster reaches 50 Superstars, there will be a dual-branded ICWF Draft, where the results will be posted on Ustream at a later date.
Now Hiring
ICWF is now accepting application forms (CAW formulas) for use on our show. There are 4 open slots, so contact RobbyH259 at caws.ws for info, or just visit this thread on the site: http://caws.ws/forum/topic/367009-caws-wanted-for-new-caw-show/
Ad blocker interference detected!
Wikia is a free-to-use site that makes money from advertising. We have a modified experience for viewers using ad blockers

Wikia is not accessible if you've made further modifications. Remove the custom ad blocker rule(s) and the page will load as expected.