Jeri-MAX (sometimes it's just abbreviated to either JMAX or JMX), is a No Mercy CAW League created by Something CAWful admin Jericho222. This league is based off of the e-fed of the same name that had gained some popularity back in 2008 on the SMF Forums. Jeri-MAX is most known for being the original home of multi-time CAW World Champion Dorf Liggleton. Jeri-MAX is an original member of of The Vivianverse, sharing its continuity with leagues such as New-WWE, WEDF, NAW, and various others.
Season One took place from December 2009 to August 2010.
Season Two began on January 1st, 2011, but was soon put on hold till May 19th, 2011 due to the emergence of Vertex and their strike against the company. It ended on February 10th, 2012.
Season Three began on July 3rd, 2012, but was put on hiatus in September 2012 due to technical issues with both Jericho and Homer. It returned to an off-and-on schedule starting November 24th, 2012 with a live stream of JMAX 50 before finally ending in the Summer of 2014.
Jeri-MAX Roster
Current Jeri-MAX Roster
Jeri-MAX Win/Loss Records
(Italicized = Inactive)
 

| | |
| --- | --- |
| André the Giant | Grandma Gower |
| The Artist | Grover Cleveland |
| Biff Andreas | Huff Daddy |
| Big Boss Man | Jennifer Hudson |
| Big Cock Fale | Johnny Coldblud |
| Bludgeon | Jurt Angle |
| Blee Blee Blee | Justin Bowers |
| Bo Dallas | Kim Sakoda |
| Bubba the Love Fudge | Lamarell McDaniel |
| Bulk | Liz |
| Christian Coldblud | Lucas Gomez |
| Dan "The Beast" Severn | Matt Eichorn |
| Danielle Bryan | Paca Americana |
| Danny Jackpot | Pacman Jones |
| Dave Bautista | Penis Chaperone |
| David "A-List" Otunga | Rachel |
| Debra | Ricky Halim |
| Don Bronchitis | Sandwich Armdrag |
| Dorf Liggleton | Skippy Pearls |
| DreCon the Giant | Skull |
| Dylan Connell | Steven Santos |
| El Jefe | Triple H |
| Evan Redcourne | Whitnique |
| Frankie Coldblud | Zeb Kolton |
| Ginger | Zoocock Poopgoblin |
Tag Teams & Stables
Former Talent
Championship
Current Champion(s)
Date Won
Event
Previous
World Heavyweight
Dorf Liggleton
2-1-2016

Jeri-MAX Ooze

Grover Cleveland
Intercontinental
Zoocock Poopgoblin
2-1-2016

Jeri-MAX Ooze

Sandwich Armdrag
European
The Ladies Man
8-5-2014
❄
Tag Team

MMA (Batista & Dan Severn)
(& Sheamus)

4-11-2015

reDallas (Evan Redcourne and Bo Dallas)

Hardcore
Phil Brooks
4-11-2015
N/A
Women's
Liz
6-4-2015
Jeri-MAX Warp (Episode 67)
Ginger
Shows
Season 1 Jeri-MAX Results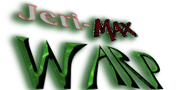 During the e-fed era, a 3rd Brand, Jeri-MAX Eastern (the "ECW"), was created but was not brought back when Jeri-MAX became a full fledged CAW League until it's announced revival as a developmental C-Show in September 2011. The show lasted a total of 25 episodes and lasted all the way into June of 2014.
WARP's official theme is "
Overkill (2007)
" by Motörhead, and VORTEX's official theme is "
Let it Roll
" by Divide the Day. Eastern's official theme was "
Hangman"
by Rev Theory.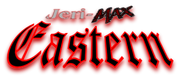 WARP is currently commentated by Bubba the Love Fudge & Blee Blee Blee, while VORTEX is commentated by Bubba and a guest commentator. Eastern was commentated by Bubba and Jeri-MAX Executive Vice President of Talent Inflation, Don Bronchitis.
Jeri-MAX PMX
Jeri-MAX PMX could have had been easily described as Jeri-MAX's answer to WWE NXT. In season 1, Jeri-MAX Pros mentored 8 Divas on their way to JeriMania, where they fought to become the first ever Jeri-MAX Women's Champion. The winner of Jeri-MAX PMX Season 1 was Yuna.
Jeri-MAX Season 2 had to be cancelled after the emergence of Vertex. Sakoda would immediately sign half of them (Matt Eichorn, Steven Spriter, and Caylen Rogers), to Jeri-MAX contracts in order to fill the roster spots left open by those on strike.
CPV Events
Current Events
Retired Events
Other Special Events & Shows
Awards
Trivia
Jeri-MAX is the very first CAW League to post a show (Jeri-MAX (Episode 5)) WARP New Year's Special) in the 2010's decade, at least for those living in the eastern United States.
Jeri-MAX is the only known CAW League to use a 6-Year-Old (Now 11) as a commentator.
BigJerichool222's account has over 1000 subscribers as of June 2013.
Ad blocker interference detected!
Wikia is a free-to-use site that makes money from advertising. We have a modified experience for viewers using ad blockers

Wikia is not accessible if you've made further modifications. Remove the custom ad blocker rule(s) and the page will load as expected.