Ad blocker interference detected!
Wikia is a free-to-use site that makes money from advertising. We have a modified experience for viewers using ad blockers

Wikia is not accessible if you've made further modifications. Remove the custom ad blocker rule(s) and the page will load as expected.
Jeri-MAX PMX
was a mini-series/spin-off of the
Jeri-MAX
CAW League. It wass based on WWE NXT, but featured 6-8 Jeri-MAX Divas (at the time NXT was only on Season 2), being mentored by JMAX Pros. In Season 1, these Rookies initially fought for the vote of the fans for a chance to win the Jeri-MAX Women's Championship at
Jeri-MAX JeriMania
.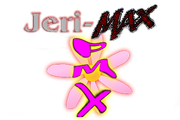 The official theme song of Jeri-MAX PMX Season 1 was "Girls Just Want to Have Fun" by Cyndi Lauper and the official theme song of Season 2 was "Girls Just Want to Have Fun" by To Write A Riot
The winner of Jeri-MAX PX was Yuna. The other finalists were Whitnique, Linda McSeven, & Danielle Bryan.
Jeri-MAX PMX Season 2 was announced for the future on December 4th, 2010. The Rookies and Pros were announced 5 days later. However, after Vertex went on stike, Sakoda cancelled the show and hired Matt Eichorn, Steven Spriter, and Caylen Rogers in order to make up for the lack of talent.
The Rules
Edit
The rules were simple and easy to understand; in Season 1, starting after Jeri-MAX Horizon, the 8 PMX Rookie Divas competed in WebMatch length shows and partook in promos with their Pros every once in a while. This went for the 6 weeks leading up to Jeri-MAX JeriMania, where a poll was posted on the Something CAWful Forums. Overall, there were 5 episodes, and one unaired finale that was canceled for various reasons.
The 4 Diva Rookies with the most votes in the poll went on to JeriMania and compete in match where the winner (Yuna) became the first ever Jeri-MAX Women's Champion.
For Season 2, the plan was that 6 PMX Rookies were going to start out and every starting from Episode 3 on, there would be an elimination every week until a winner was crowned. The Winner was going to receive a World Heavyweight Championship Match at Jeri-MAX Spiral Rumble.
Season 1 Finale Cancellation
Edit
After scheduling conflicts involving Blee Blee Blee and Bubba the Love Fudge, Bubba decided to post the results and put the poll up early, stating that it wasn't like the show was going to influence any of the votes anyway. The results of the finale were:
Whitnique def. Kim Sakoda
Grandma Gower def. Dylan Connell
Linda McSeven def. Brooke Hogan
Danielle Bryan def. Yuna
Season 1 Roster
Edit
| PMX Diva | Jeri-MAX Pro | Wins | Losses |
| --- | --- | --- | --- |
| Whitnique | Jurt Angle | 3 | 1 |
| Danielle Bryan | Winter Bradleys | 3 | 1 |
| Chyna | Dylan Connell | 2 | 1 |
| Brooke Hogan | Dorf Liggleton | 2 | 2 |
| Kim Sakoda | KAMA | 2 | 2 |
| Linda McSeven | Aladdin Hassan | 2 | 2 |
| Grandma Gower | Justin Gower | 2 | 2 |
| Yuna | Bubba the Love Fudge | 0 | 4 |

WINNER: Yuna
FINALISTS: Whitnique, Linda McSeven, & Danielle Bryan
Planned Season 2 Roster
Edit