OPW
OPW(Omega Pro Wrestling)formerly UCW is a fantasy federation which was created by Joe Omega and was originaly uploaded on his Bionimotion3071 Youtube channel .OPW uses original caws and preset superstars.. 
http://www.youtube.com/OmegaProWrestling
Sister Promotion
UNITY - UCW
Developmental Zone
http://caw.wikia.com/wiki/OPW:_NXT
OPW Draft
The OPW Draft is annual event that started with OPW Season 4. Though there had been many brand splits before, this was to be the final one.
OPW Championships and Awards
The OPW Cup.
Death or Glory Series winners:
Warzone Championships.
Soundwave Championships
Defunct Championships and Awards
Defunct Acomplishments
King of the Ring winners:
1.Tony lost the crown to John Cena on the following OPW Episode. 
Shows
OPW Warzone, the flagship OPW Show, airing over 250 episodes.
OPW Soundwave 2K, OPW's second show, it has aired 3 episodes.
OPW Roster
OPW Warzone Roster
Superstar
Finsiher
Role
Status
Men
Alex Destiny
Manix Mash
Heel
Active
Aaron Omega
Omega-Plex
Face
Active
Anomaly
DDT
Heel
Active
Amir Barnes
The Pharaoh's Curse
Heel
Yet-to-Debut
Bart Balousek
Brain Matter
Heel
Active
Big E
Big Ending
Face
Active
Butch Simpson
Butcher
Heel
Injured
Dean Ambrose
Dirty Deeds
Face
Active
Drew McIntyre
The Claymore
Face
Active
Devon Erik
Powerbomb
Heel
Active
El Diablous
Discus Big Boot
Heel
Active
Explicit
XXX Clothesline
Face
Active
Evan O'Shea
Face
Yet-to-Debut
Fenix
Fenix Driver
Face
Yet-to-Debut
Finn Balor
Coup de Grace
Face
Active
Herculan
Trials of Herculan
Heel
Active
Hulk Hogan
Atomic Leg Drop
Face
Yet-to-Debut
Jeff Hardy
Swanton Bomb
Face
Active
Johnny Painkiller
The Painkiller
Face
Active
Karl Anderson
Diving Neckbreaker
Tweener
Active
King Krip
Tombstone
Heel
Active
Kofi Kingston
Trouble in Paradise
Face
Active
Kurt Angle
Angle-Slam
Heel
Yet-to-Debut
Luke Gallows
Chokebomb
Tweener
Active
Matt Hardy
Twist of Fate
Face
Active
Marcus Haystacks
Yet-to-Debut
Neville
Rings of Saturn
Heel
Active
Norm Dailey
Butterfly Piledriver
Tweener
Active
Pentagon Jr.
Package Piledriver
Tweener
Yet-to-Debut
Python
Python's End
Face
Active
Roman Reigns
Spear
Face
Active
Samoa Joe
Rear-Naked Choke
Face
Active
Sheamus
Brogue Kick
Face
Active
Seth Rollins
The Kingslayer
Face
Active
Sunny Meadows
Face
Injured
Tyson Gore
Sitout Powerbomb
Face
Active
Triple H
The Pedigree
Heel
Active
TJ Nicholson
Finish Deathlock
Heel
Active
Ultimat3
Heel
Active
The Undertaker
The Last Ride
Face
Acetive
Victor Armada
Piledriver
Tweener
Active
Wilcox
DDT
Heel
Active
Xavier Woods
Lost in the Woods
Face
Active
Women
A.L.I.C.E
Superkick
Heel
Active
Asuka
Asuka-Lock
Face
Active
Bayley
Bayley to Belly
Face
Active
Becky Lynch
The Dis-Arm-Her
Face
Active
Beth Phoenix
Glam-Slam
Heel
Active
Charlotte Flair
Figure Eight Leg Lock
Tweener
Active
Ember Moon
The Eclipse
Face
Active
Ivory Rogue
Knockout Punch
Heel
Active
Nia Jax
Leg Drop
Heel
Active
Natalya
Sharpshooter
Heel
Active
Rose Whiskers
Face
Active
Sasha Banks
Bank Statement
Face
Active
Violet Omega
Omega-Plex
Face
Active
Venus Senturi
Heel
Yet-to-Debut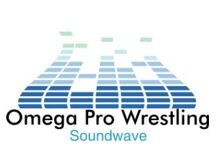 OPW Soundwave Roster
Superstar
Finsiher
Role
Status
Men
Ace Justice
Powerbomb
Heel
Active
A.J. Styles
Styles Clash
Face
Active
Biff Andreas
Wave of the Future
Face
Active
Brock Lesnar
F5
Heel
Leave of Absence
BUSHI
Heel
Active
Crystal 1
Brainbuster
Face
Active
Cyrus Perizma
Perizma Bomb
Heel
Active
Crimson Hector
Heel
Yet-to-Debut
Danny Jackpot
One Kick KO
Face
Active
Daniel Bryan
Danielson Special
Face
Active
Daeon
Wrath of the King
Tweener
Active
Dave the Pimp
Face
Active
Equicide
Face
Yet-to-Debut
EVIL
Banshee Muzzle
Heel
Active
Gideon Pilgrim
Face
Active
Hector Frost
Frost Hammer
Heel
Active
Incognito
Face
Yet-to-Debut
Irridium
Face
Yet-to-Debut
Jason Crowley
Crowley's Call
Heel
Yet-to-Debut
Jay White
Bladerunner
Tweener
Yet-to-Debut
Jere Forsythe
Face
Yet-to-Debut
Joe Omega
Fall From Grace
Heel
Active
John Depp
Black Arrow
Face
Active
Kazuhcika Okada
Rainmaker
Face
Active
Kenny Omega
One Winged Angel
Face
Active
Kota Ibushi
Golden Triangle Dropkick
Face
Active
Larry It.
Face
Active
Marcus Matrix
Heel
Active
The Miz
Skull-Crushing Finale
Heel
Active
Orion
Heel
Active
Rain Lopez
Drive-By Kick
Heel
Active
Red Lion
Heel
Yet-to-Debut
Sanada
Skull End
Heel
Active
Shinsuke Nakamura
Kinshasa
Tweener
Active
Shawn Dynasty
Face
Active
Tetsuya Naito
Destino
Heel
Active
Vietnamese Scorpion
Scorpion Death Drop
Face
Active
White Panther I
Panther Buster
Face
Leave of Absence
White Panther II
Panther Buster
Face
Active
Zach Starr
Starrbreaker
Face
Active
Zach York
Rear-Naked Choke
Heel
Active
Women
Akira Khan
Powerbomb
Heel
Active
Alexa Bliss
Twisted Bliss
Heel
Active
Andromeda Lux
Galactic Fortune
Heel
Active
Billlie Kay
Heel
Active
Brittany Shields
Face
Yet-to-Debut
Kairi Sane
Elbow Drop
Face
Active
Io Shirai
Arcoiris de Io
Face
Yet-to-Debut
Paige
Paige-Turner
Face
Active
Princess Lucy
Knockout Kick
Heel
Active
Peyton Royce
Venus Fly Trap
Heel
Active
Yanashita the Dragon
Face
Active
Stables and Tag Teams
OPW Warzone Tag Teams

| Team Name | Members | Alignment |
| --- | --- | --- |
| Los Proscritos de Reina Unido | Viktor Armada and Devon Erik | Heel |
| The New Day | Big E and Xavier Woods | Face |
| Akuma Accord | Anomaly and Wilcox | Heel |
| Lucha Brothers | Fenix and Pentagon Jr. | Tweeners |
| Painkiller and Omega | Johnny Painkiller and Aaron Omega | Face |
| The Shield | Dean Ambrose and Seth Rollins | Face |
| The Hardy Boyz | Jeff Hardy and Matt Hardy | Face |
| Bullet Club | Karl Anderson and Luke Gallows | Tweener |
OPW Soundwave Tag Teams

| Team Name | Members | Alignment |
| --- | --- | --- |
| The Industry | Ace Justice and Zach York | Heel |
| The Bloodline | Danny Jackpot and Zach Starr | Face |
| Los Ingobernables de Japon | EVIL and Sanada | Heel |
| The Golden Lovers | Kota Ibushi and Kenny Omega | Tweeners |
| CHAOS Invulnerable | Shinsuke Nakamura and Kazuchika Okada | Face |
| Regicide | Equicide and Irridium | Heel |
| | Jere Forsythe and Gideon Pilgrim | Face |
| White Panthers | White Panther I and White Panther II | Face |
OPW Female Tag Teams (Warzone Only)

| Team Name | Members | Alignment |
| --- | --- | --- |
| Divas of Doom | Natalya and Beth Phoenix | Heel |
| Horsewomen 1 | Becky Lynch and Charlotte Flair | Face |
| Horsewomen 2 | Bayley and Sasha Banks | Face |
| Rogue and Senturi | Ivory Rogue and Venus Senturi | Heels |
| Flower Power | Rose Whiskers and Violet Omega | Face |
OPW Warzone Stables

| Team Name | Members | Alignment | Status |
| --- | --- | --- | --- |
| Los Proscritos de Reina Unido | TJ Nicholson, Viktor Armada and Devon Erik | Heel | Active |
| The New Day | Big E, Kofi Kingston and Xavier Woods | Face | Active |
| Akuma Accord | El Diablous, Anomaly and Wilcox | Heel | Active |
| The Bullet Club | Finn Balor, Karl Anderson, and Luke Gallows | Tweeners | Inactive |
| The Crusade | Norm Dailey | Face | Inactive |
| The Shield | Roman Reigns, Dean Ambrose and Seth Rollins | Face | Inactive |
OPW Soundwave Stables

| Team Name | Members | Alignment |
| --- | --- | --- |
| Los Ingobernables de Japon | Tetsuya Naito, EVIL, Sanada, and BUSHI. | Heel |
| CHAOS | Shinsuke Nakamura, Kazuchika Okada, and Jay White. | Tweeners |
| The Bloodline | Biff Andreas, Danny Jackpot, and Zach STarr | Face |
| The Industry | Joe Omega, Princess Lucy, Ace Justice, and Zach York. | Heel |
Notable Alumni
OPW Staff
OPW Season 1 CPV'S
OPW Season 2 CPV's
OPW Season 3 CPV's
OPW Season 3.5 CPV's
OPW Season 4 CPV's