Micheal Jeff, better known by his ring name Omega, is a professional wrestler working on the independent circuit. Micheal Jeff is currently the IWG Champion in IWG.
Omega
Statistics
Names
Omega
Height
6'5
Weight
250
Born
June 22, 1970 (Age: 43
Birthplace
Baltimore, Maryland
Died
N/A
N/A
Resides
Annapolis, Maryland
Billed from
Annapolis, Maryland
Trained by
Tatanka
Debut
August 15, 1990
Retired
Still Active
Career
USW Debut
Omega made his debut in USW (Unfourtunate Soul Wrestling) in 1990. He faced Bob Kraig in a losing effort. In 1995, Omega recieved a push and stared feuding with Danny Loco for the USW State Championship. Omega lost the bout with Loco. The next week, Omega turned heel and attacked Kliq Weber. Omega and Danny Loco then won the USW Tag Team Championships. He faced off against Leo Neo and won the USW Championship in 1997. Omega lost the title 4 weeks later to Leo Neo.
Dancing Charlie
3 days after losing the USW Championship. Omega tore his calf muscle. During this time, Omega was repackaged as a 80's dancer still not caught up in time.The Character debuted after  8 months later as a Heel under the name "Dancing Charlie." He defeated several local wrestlers for 4 weeks. He started feuding with Beer Man by attacking him backstage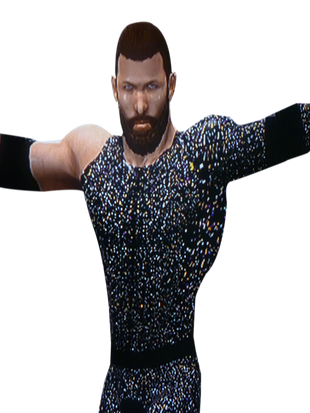 Working with Johnathon Ryan
After USW shut down in 2000, Omega appeared on many other shows as a face. He joined Johnathon Ryans Wrestling Emporium in 2002. There, Omega teamed with his younger brother Olympia and won the JRWE Tag Team Titles. JRWE was eventually rebranded into IWG (Internet Wrestling Guild) where Omega won the IWG Champion on the pilot show. Omega feuded with Chris Thomas over the title. On the 3rd episode of IWG, Omega lost his first match to Chirs Thomas
Ad blocker interference detected!
Wikia is a free-to-use site that makes money from advertising. We have a modified experience for viewers using ad blockers

Wikia is not accessible if you've made further modifications. Remove the custom ad blocker rule(s) and the page will load as expected.