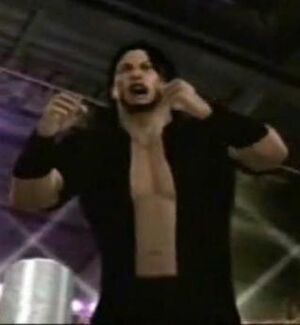 Pornoman is a current CAW superstar, signed with New Age Wrestling where he has most reigns as NAW Champion. He also "killed" PFAN at KAALEZION 6: Mabel's Revenge
New Age WrestlingEdit
Pornoman debuted in NAW, and after all his hard work and funny antics, he won his first NAW Championship from Larry It.
FinishersEdit
Titty Buster (Reverse DDT)
Urine Rage (Pissing Side Slam)
Championships and Accomplishments
Edit
Other Accomplishments
Edit
Theme Songs
Edit
I'm going to give you A.I.D.S by ANAL CUNT (NAW) (Current)
Money in my Life by C-Note (NAW)
I'm Black Ya'll (NAW)
Ad blocker interference detected!
Wikia is a free-to-use site that makes money from advertising. We have a modified experience for viewers using ad blockers

Wikia is not accessible if you've made further modifications. Remove the custom ad blocker rule(s) and the page will load as expected.