Ricky Caldwell
Statistics
Names
Ricky
Height
-
Weight
-
Born
25th December 1969
Birthplace
The South Pole
Died
-
-
Resides
TNA Asylum
Billed from
TNA Asylum
Trained by
Stingray
Debut
2010
Retired
-
GARBAGE DAY. HAHAHAHA
Personal Life
Ricky Caldwell saw his parents murdered in front of his eyes by a psychotic murderer in a santa suit. This act would drive him insane, and would later go on a killing spree.
New Era of Sports Entertainment (2010)
Ricky Caldwell was originally signed to NESE at its first episode. He would take part in a 6 Man Battle Royal to determine the first 3I Champion, but was eliminated. He would then face off against Mr T in a Loser leaves NESE match, where he lost after some cheating from Mr T. As due to the result of the match, he was released from NESE. He would then go on a murder spree, with no surviours.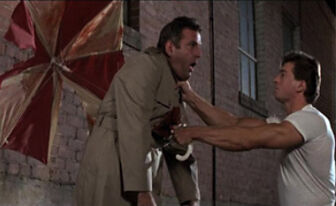 Ad blocker interference detected!
Wikia is a free-to-use site that makes money from advertising. We have a modified experience for viewers using ad blockers

Wikia is not accessible if you've made further modifications. Remove the custom ad blocker rule(s) and the page will load as expected.