Ryan
[[Image:|200px]]
Statistics
Names
Ryan
Height
6 ft. 2in.
Weight
214 lbs.
Born
October 2nd, 1985
Birthplace
Colorado Springs, Colorado
Died
Resides
Colorado Springs, Colorado
Billed from
Colorado Springs, Colorado
Trained by
Rob Van Dam
Debut
2008
Retired
---
Ryan O'Callahan was born on October 2nd 1985 and is a professional wrestler currently signed to DIW (Deep Impact Wrestling) and UFC (Underground Fighting CAWS). He is former pro skater. Ryan is the second most decorated superstar in DIW, holding the X Division Championship on four different occasions and the DIW Championship on one occasion. He has also held the X Division Championship the most times out of any superstar and had the longest reign (lasting around seven months).
IPW (2008)
In mid 2008, Ryan made a special one off apearance in Insane Pro Wrestling, promoting his new skating league, the PSA (Pro Skaters Asociation). During the night, Ryan had a confrontation with IPW superstar Masked Marauder which culmilated in a match between the two men. Ryan los the match, however prooved to have potensial in becoming a proffesional wrestler. Head trainer William Regal offered Ryan a place in IPW's developmental grounds to improove his skill which would lead to a future career in IPW. Ryan accepted and began training.
Ryan returned to IPW in late 2008 and made a huge impact winning the IPW Air Born championship in his first match, defeating Masked Marauder. Ryan would hold the championship up untill IPW folded in November of 2008.
DIW (2009-Present)
Before the Youtube era
On the first episode of Deep Impact Wrestling, Ryan recindled his feud with Masked Marauder and started a new one with fellow IPW veteran Illution over the DIW X Division Championship. The three had many legendary matches for the X Division championship including TLC mathes, ladder matches, falls count anywhere matches among others. During this time, the title switched between Ryan, Masked marauder and Illution. Their feud culmalaited in a steel cage match for the X Division Championship in which Ryan barely walked out as the champion. This feud was voted the best feud of DIW in 2009 for before the Youtube era.
After losing the X Division Championship to D-Mack, Ryan started to hunt the DIW Championship and the Champion, the Extermintor. Ryan would go on to win a #1 contender shot for the DIW Championship, however he failed to defeat The Exterminator. After this failure, Ryan was stuck in mid card hell for a few months until he won a qualifying match for the Money In The Bank match which would take place at DIW Brawlmania.
UFC (2010- Present)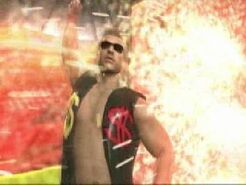 On 29 Febuary 2010 Ryan signed a contract with UFC and will debut against Kerio Law in the Road To Elimianrion Chamber.
Finishers and Acomplishments
Flip Kick (Opitunistic Shining Wizard)(2008-Current)
Reality Check (Knee trembler folowed by a neckbreaker)(2009-Current)
Shinning Wizard (2008-present)
Championhsip Reigns and Accomplishments
IPW

IPW Air Born Champion (1 time) (Last)
DIW

DIW Championship (1 time)
DIW X Division Champion (4 times)
Entrance Music
Here Comes the Money (Jim Johnston)
Sharp Dressed Man- ZZ Top
Ad blocker interference detected!
Wikia is a free-to-use site that makes money from advertising. We have a modified experience for viewers using ad blockers

Wikia is not accessible if you've made further modifications. Remove the custom ad blocker rule(s) and the page will load as expected.