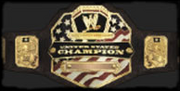 This was one of the Secondary Titles in Story Mode Federation. This is focused on CAWs used on TV shows. The Title was retired in a Unification the SMF Basic Cable Championship
Title History
<noinclude>
Wrestler:
Times:
Location:
Notes:
Carl Winslow
1
Cracklash 2007
KKKramer
1
George Jefferson
1
Bob Saget
1
Mr Feeny
1
Uncle Phil
1
Cyber Sexy Summer 2008
Archie Bunker
1
Royal Fumble 2008
Won by Countout by "SMF Rules"
Stone Cold/Austinberg
1
SMF WAR 2008 Episode 11
Carl Winslow
2
SMF Bitchamania 2008
Mr. Wollenburg
1
SMF WAR 2009 Episode 1
Won by Pinfall after the Censoring Elbow
Title Retired
SMF WAR 2009 Episode 1
Mr. Wollenburg unified the titles.
<noinclude></noinclude><noinclude> </noinclude>
Ad blocker interference detected!
Wikia is a free-to-use site that makes money from advertising. We have a modified experience for viewers using ad blockers

Wikia is not accessible if you've made further modifications. Remove the custom ad blocker rule(s) and the page will load as expected.