Ultimate Reckless Wrestling
Details
Acronym
URW
Establishment
January 16, 2010 - January 27, 2012
Owner(s)
Hellsonlychild
Staff
Hellsonlychild, BrentHarvanator
Formerly
Apocalypse Championship Wrestling
Website
http://www.youtube.com/user/ThisUserNameKicksAss
Ultimate Reckless Wrestling (formerly known as Apocalypse Championship Wrestling) was a CAW League created by Hellsonlychild; And was in the Vivianverse before it's closer in 2012
Final Roster
Alex Sky
Brent Harvanator
Chris Jericho
Cm Punk
Courvus
Danny Jackpot
Darren Demonic
Dynamite
Edward Cullen
Evan O'Shea
John Blackrosé
Kyle Sky
Lex Luxury
Nj Punk
Omega
Rodriguez
Sparrow
The Hardcore Icon
The Miz
Thief
Tag Teams/Stables:
Fallen (Courvus & Omega)
Sky Bros (Alex & Kyle Sky)
Totally Idiotic (Sparrow & Thief)
Shows/PPVS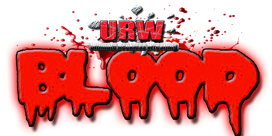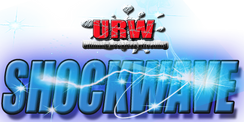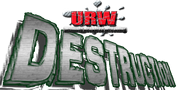 Main Show:
URW Blood
URW Shockwave
URW Destruction
PPVS:
URW Beat The Clock
URW Champions Hell
URW Champions
Ultimate Reckless Wrestling Championship Title History
Ad blocker interference detected!
Wikia is a free-to-use site that makes money from advertising. We have a modified experience for viewers using ad blockers

Wikia is not accessible if you've made further modifications. Remove the custom ad blocker rule(s) and the page will load as expected.