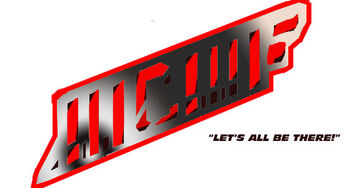 World Caw Wrestling Federation is a new caw fed created by cbcarter30. Using some of the formula from World Caw Wrestling, WCWF will use some caws from WCW, some caws from TNA, and some WWE superstars. WCWF will be on WWE Smackdown vs. Raw 2011
Superstars
Lemarcus Carter (managed by Lady Meow)
Jalin Brown (managed by Punky Brewster)
Justin Gabrial
Stardust
Tikwan Coger
Bryan Coger
DJ (Managed by Nena Boston)
Evan Bourne
Bully Ray
Rey Mysterio
Kurt Angle
AJ Styles
Samoa Joe
Austin Aries
Kobe Bryant
D'Angelo Dinero
World Heavyweight Champion: Kurt Angle
Crusierweight Champion: Evan Bourne
Main Eventers:
Lemarcus Carter
Kurt Angle
Samoa Joe
Kobe Bryant
Upper Midcarders:
Jalin Brown
Bully Ray
Rey Mysterio Jr.
AJ Styles
Mid Carders:
Tikwan Coger
Austin Aries
D'Angelo Dinero
Evan Bourne
Lower Midcard:
Bryan Coger
DJ
Stardust
Justin Gabriel
Shows
WCWF Superstars (Episodic Show)
Season One CPVs (Click Per View)
Judgement Day (CPV)
Breaking Point (CPV)
The Bash (CPV)
TLC (CPV)
Ad blocker interference detected!
Wikia is a free-to-use site that makes money from advertising. We have a modified experience for viewers using ad blockers

Wikia is not accessible if you've made further modifications. Remove the custom ad blocker rule(s) and the page will load as expected.