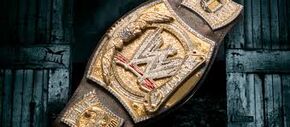 On Monday Night Wrestling Episode 4, Niel Roll Announces That He Has Created His Own World Championship. He called It The "WWCW Action Pack Championship". Niel Roll Gave The "Shitty" WWCW World Championship To The FNW Show. Vise Versa, Keeping The Action Pack Championship On The MNW Brand And The World Championship On FNW.
Championship Holders
Niel Roll
Ad blocker interference detected!
Wikia is a free-to-use site that makes money from advertising. We have a modified experience for viewers using ad blockers

Wikia is not accessible if you've made further modifications. Remove the custom ad blocker rule(s) and the page will load as expected.